Wi-Fi Network Performance Monitoring - Made Simple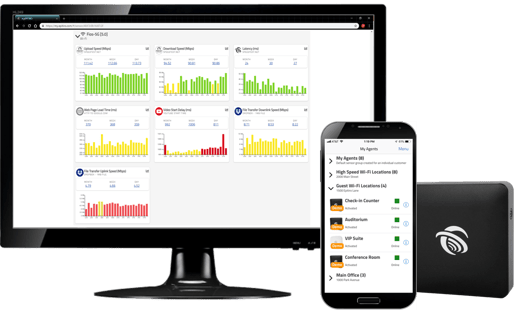 Epitiro's Virtual Customer (ViC) Agents continuously test, report, and notify you of your Wi-Fi network user experience.
Epitiro makes it simple to find and fix user experience problems.
Know what your customer is experiencing
Analyze trends
Spot network capacity limitations
Identify poor signal and interference
Address user authentication failure
See if your network is being spoofed
Compare before and after
ViC Agents are Easy to Deploy
Connect ViC Agents to your network and place them in key customer locations.
Each ViC Agent automatically runs comprehensive network performance tests every test cycle
Throughput Speed (Ookla Speedtest)
Latency
File Transfer (via Dropbox)
Video Stream (via Youtube)
Web Browsing (via Chrome)
+ Full-time Wi-Fi Analyzer